This generation of children is on the fast track to live a shorter, less healthy life span than their parents. Over the past 30 years, the prevalence of overweight children has tripled. One in three American children is overweight or obese and will get diabetes in their lifetime.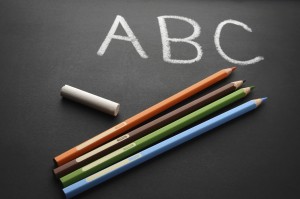 Although the reasons for diabetes and obesity trends are complex in nature, many of the solutions are inexpensive to implement. Understanding the Nutrition ABC's is an important component to long term health.
According to Connie Diekman, Director of University Nutrition at Washington University in St. Louis, "Nutrition education needs to start in prenatal classes and move through the entire education system. Many kids — and their parents — simply do not know what they ought to be eating".