When:
2017-07-04T00:00:00-04:00
2017-07-05T00:00:00-04:00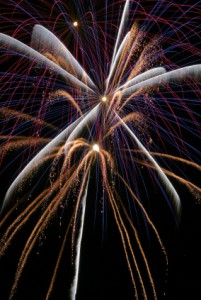 Hopefully, you will use the time to get outdoors with your family and experience some fun together.
Start with a 4th of July scavenger hunt. It's a great way to explore the outdoors, spend time with family and friends, and get in a little exercise at the same time.
Whether you visit a city, county, state or national park; the beach; a local river or the local playground – it's an opportunity to get more in touch with the world around you. Here is a Nature Scavenger Hunt Checklist. To celebrate the 4th of July, be sure to add items that are red, white and blue! Follow it up with a healthy picnic or barbecue and some fireworks!