When:
2017-07-21T00:00:00-04:00
2017-07-22T00:00:00-04:00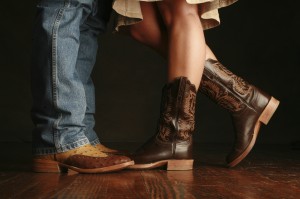 Dancing is a great way for people of all ages to get and stay in shape. Experts agree that dancing is a true sport and a valid form of exercise. Dancing uses, virtually, all of your body's muscles: feet, calves, thighs, upper and lower back, abdominals, shoulders, neck and even arms get a workout while dancing.
Dance is a full body workout that burns calories and helps cardiovascular conditioning by lowering your heart rate, blood pressure and cholesterol. It can also help strengthen bones and improve posture.
Dancing reduces stress and is just plain fun. Ever watch people on the dance floor? They are always smiling.
You can dance alone, with a partner or in a group. Whether you dance at home, a local nightclub or take a class, tonight's the night to shake your tail feathers! Read more about dance.