When:
2017-07-24T00:00:00-04:00
2017-07-25T00:00:00-04:00
Did you know that most of the routine errands that we do every day are less than a mile from our home, yet, most of us still drive! Keep in mind that the average city block is 1/8 to 1/10 of a mile. So that means most errands are within 10 blocks of home. I've seen people hop in their car and literally drive two blocks to the corner store AND circle for parking.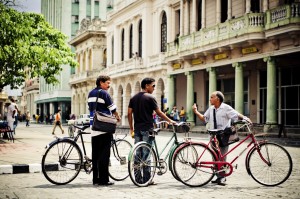 Next time you have errands to run, instead of hopping in the car, pull out the bike or put on your walking shoes, grab a backpack for carrying items and walk or bike it.
This is a great way to add brief spurts of physical activity to your regular routine. You get to experience some sunshine and fresh air and get a closer look at your neighborhood. It's hard to take note of your neighbor's new garden if you are whizzing by at 30 miles per hour.