When:
2017-07-22T00:00:00-04:00
2017-07-23T00:00:00-04:00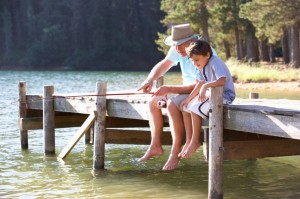 We don't normally think of fishing as a physically demanding activity – and it's true fishing is an activity in which just about anyone, regardless of fitness, can participate. Although it doesn't take a tremendous amount of strength or stamina to fish it does exercise the lungs, heart and various muscle groups in small but meaningful ways.
New research shows getting out of the house and into the outdoors are crucial for our physical and mental health. But fishing has other health benefits.