When:
2017-07-23T00:00:00-04:00
2017-07-24T00:00:00-04:00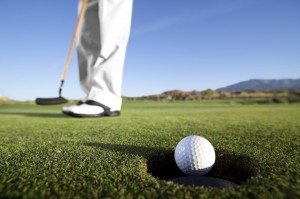 You don't have to be a regular golfer to enjoy a little duffing every now and then. Hit the links and golf 9 holes. No clubs? Then head to the driving range and hit a bucket of balls and see if you like the long game.
Almost everyone has hit the miniature golf course a time or two – go again and practice your crazy putts.
Many local parks also now have disc golf courses – sort of a cross between golf and Frisbee.