When:
2017-07-09T00:00:00-04:00
2017-07-10T00:00:00-04:00
Orienteering is a sport for the whole family as well as a "family of sports". Participants use a topographical map, usually a specially prepared orienteering map, which they use to find check points in a designated area. The terrain is diverse and usually unfamiliar. Participants are "rated" based on their speed completing the course.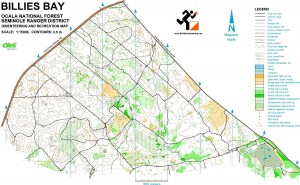 You can think of orienteering as a large well organized scavenger hunt outdoors. Instead of hunting for items, you are hunting for checkpoints. You use a map and a compass to locate a series of checkpoints. You are responsible for choosing routes–on or off trail–that will help you find all the points and get to the finish in the shortest amount of time.
The element of route choice is what makes orienteering mentally challenging. You not only have to move faster than other participants, you must out-think them as well. Because of this, orienteering is often called a "thinking sport" because it involves map reading, quick decision-making and athletic ability. Learn more about orienteering.