When:
2017-07-01T00:00:00-04:00
2017-07-02T00:00:00-04:00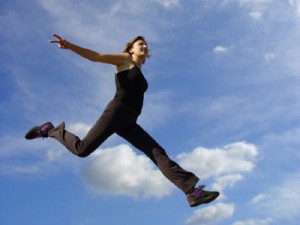 July is Physical Activity Month! Scientists are now convinced the single best thing we can do for our health is to be physically active on a regular basis. Notice we didn't say exercise…For some people exercise is a "dirty word" wrapped with negative connotations and a chore to be avoided at all costs. Yet the benefits to your health and happiness can never be understated. For the next 30 days we'll provide you with different types of physical activity you can enjoy.
Remember too, for people with diabetes and those at risk for developing diabetes, regular physical activity is crucial for long term health. So it's especially important to figure out HOW to incorporate regular physical activity into your daily routine.
Like most people, you probably think your family gets plenty of physical activity.Yet, parents routinely overestimate the amount of physical activity kids are getting. Use this Physical Activity Log to get a baseline so you can track improvements over time.