When:
2017-07-26T00:00:00-04:00
2017-07-27T00:00:00-04:00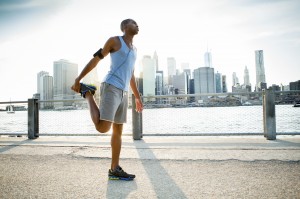 Stretching is the deliberate lengthening of muscles in order to increase muscle flexibility and joint range of motion. Stretching is a natural and instinctive activity and something you can do every day regardless of your physical condition.
People stretch instinctively after waking from sleep or after long periods of inactivity. But, by making it part of your daily routine you will find that all of your everyday activities are easier.
Stretching does not have to involve a huge time commitment, but stretching can give you huge results! Even better, there are simple stretches you can do while watching TV, on the computer, or getting ready for bed. Ready, set, stretch!