When:
2016-11-09T00:00:00-05:00
2016-11-10T00:00:00-05:00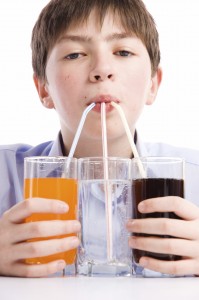 Sugary Drinks or Sugar Sweetened Beverages is the single largest contributor of empty calories to our diet. But, what counts as a sugary beverage? It can be difficult to figure it out. Here's an article to help you determine if there is added sugar in your beverages. Good news though, the consumption of sugary beverages has been dropping steadily over the past 5 years.