When:
2017-03-11T00:00:00-05:00
2017-03-12T00:00:00-05:00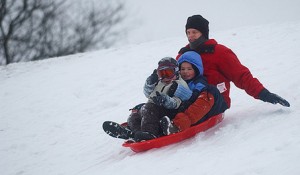 Why hibernate until spring? Take advantage of the cold and snow, embrace your adventurous spirit, and learn an outdoor cold weather sport. Winter sports are a great way to keep active during those cold winter months.
Many winter sports are social or family-oriented and building strong bodies and minds are just two of the benefits of participation. Advances in winter sport equipment design have decreased the learning curve and light-weight and cozy apparel keeps the cold away and the body flexible. Find a winter sport for your family.