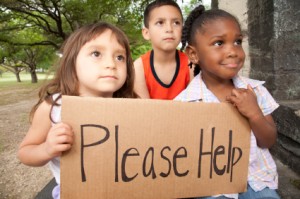 Every minute of every day 3 people are diagnosed with diabetes. 1 in 3 children WILL get diabetes in their lifetime. Tragically, more people die each year from diabetes, a preventable disease, than AIDS and cancer combined.
Defeat Diabetes Foundation is a 501(C)3 non-profit charity working to prevent Type 2 diabetes and complications from the disease through awareness and prevention programs.
We believe that this is the best chance our kids have to avoid this life-threatening disease. With proper awareness and education Type 2 diabetes can be prevented as much as 95% of the time.
We rely on the support of individuals like you to support our diabetes awareness and prevention programs. 97% of our funding comes from individuals like you.
The most effective way to donate to our organization is through our secure web page. Through this method 97% of your donation will be directed to support the program you select.