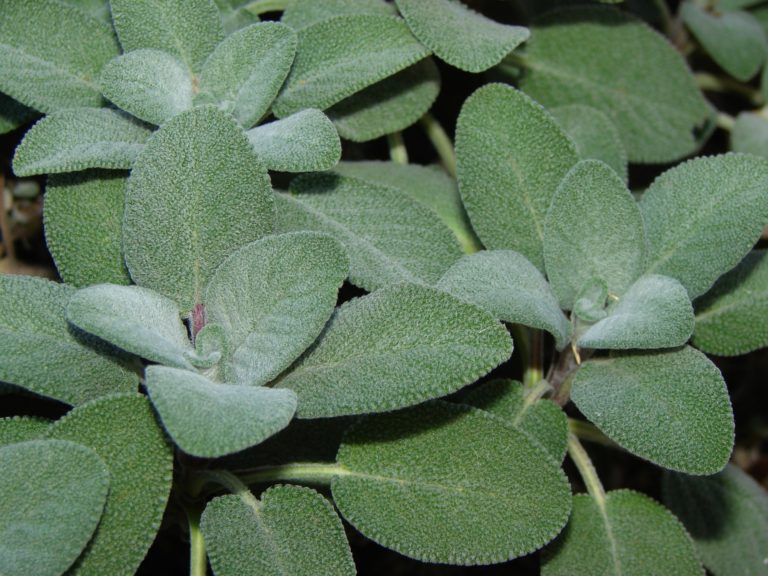 Its botanical name is Salvia Officinalis, originating from the Latin words salvare which translates into "to save," and opifincina which translates to "the art of doctoring."  Sage (part of the Labiatae family) is a plant native to the Mediterranean region that has been used as a medicine for thousands of years.
The healing properties of this plant have an incredible range, from the treating of dizziness, inflammation, tremors, paralysis, gout, ulcers and seizures, to encompassing anticancer, antimutagenic, cognitive & memory enhancements and more.
The list of reasons for keeping sage tea, sage supplements and other sage derivatives, in your home doesn't stop there.There is no shortage of ancient scripture or scientific research on this plant to convince the average person of its healing abilities. Research has been published proving "acute modulation of cognition in healthy young adults," clinical value associated with menopausal symptoms, and the prevention of type 2 diabetes, just to name a few.
Sage is a very simple plant to grow and depending on the climate, it can fit right into a balanced garden (bees, butterflies, and various birds are highly attracted to sage). Sage can also be planted inside, where many find it to have a very pleasant aroma. Your local plant store is the best place to look for sage seeds, but there are also plenty of online facilitators that make purchasing seeds quite accessible. And if you do not have the "green thumb" yourself, sage can be found at many local supermarkets, and sometimes at your local farmers market, which is the recommended place to start.
Resources and Further Reading
A thorough look into the "Pharmacological properties of Salvia officinalis and its components": http://bit.ly/2naOlkd
How "Salvia Lavandulaefolia (Spanish sage) enhances memory in healthy young volunteers.": http://bit.ly/2Btlnk1
"First time proof of sage's tolerability and efficacy in menopausal women with hot flushes".: http://bit.ly/2FnUEcl
2006 study that concludes "that sage may be useful as a food supplement in the prevention of type 2 diabetes mellitus by lowering the plasma glucose of individuals at risk": http://bit.ly/2EMKe94
SMALL STEP, BIG IMPACT
Your support can make a difference in how the world responds to the global diabetes epidemic.
Knowledge is power, and action taken from that knowledge produces results. We invite you to explore our site and arm yourself with the important knowledge and support you need to prevent diabetes, manage the disease, and better understand the connection diabetes has to the health of our planet.